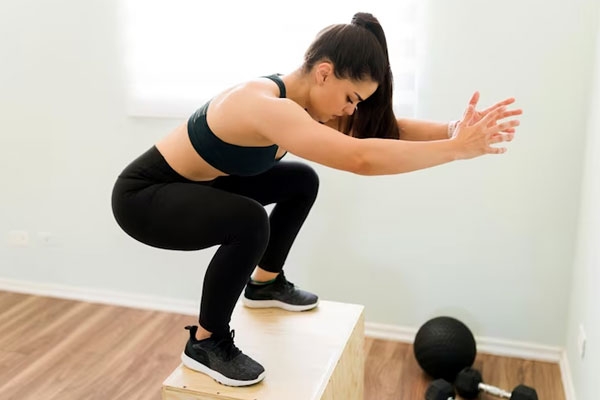 Let us take a look at the easy ways for quick weight loss.
When you are feeling lazy and yet want to lose weight and when you are looking for motivation to go to the gym, a few home workouts will be a convenient solution. Working out will improve your mood and try these simple workouts to come out from your couch.
These easy home workouts are fit for your busy schedule and allow you to finish your workout goal. Start working out and slowly build your stamina with some effective workouts.
10-minute cardio: Do a quick cardio session. Perform the exercise for 30 seconds and you can try doing it with 10 seconds of rest between the sets. You can keep repeating the circuit and energize your stamina with 10min cardio.
Yoga: Yoga will deliberately relax your body. Child pose, cobra and downward dog are more to enhance your body strength and calm your mind.
Body weight circuit: Push-ups, lunges, planks, squats and glute bridges for 45 seconds each will give a full body workout and will also boost your metabolism.
Dance workout: This will boost your energy levels and be the most fun way to control your body. Dance at least for 20-30 minutes, this is also a cardiovascular exercise.
Besides this, a 5-minute core workout like bicycle crunches, leg raises, crunches and Russian twists for 30 seconds each will build you as a strong one.