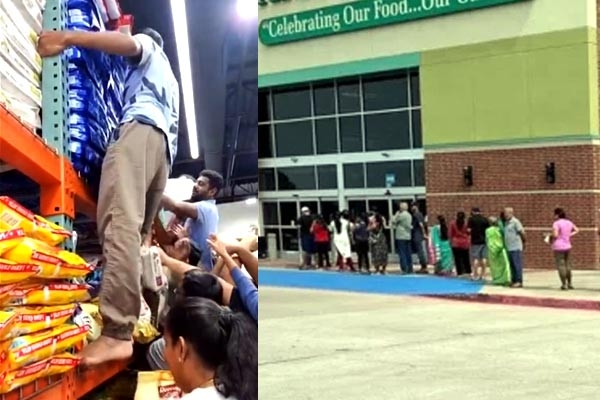 The Indian government has banned the export of rice fearing of shortage. India is the world's largest supplier of food, covering up to 40 per cent of global exports and leaving three billion people rely on this.
With the ban, NRI living in the USA were in queues outside super markets to buy the leftover stock of rice bags. Supermarkets have restricted the purchase to one bag, where NRI's are roaming around the city to buy sufficient amount of rice bags. Because of the Ukraine and Russia wars, the import of wheat flour has been stopped, which resulted in the consumption of more rice in the country. The crops with the effect of El Nino have less harvest. All these reasons resulted in the shortage of rice.
Union government as a precautionary measure of scarcity in the country has stopped the export of non-basmati white rice. This is the largest shortage of rice in 20 years. Rice inflation has already accelerated from an average of 6 per cent to nearly 12 per cent.Bad weather in China and Pakistan is also one of the reasons for the shortage. Prices of rice are expected to see a hike soon and the government is already thinking over the subsidy prices in the markets.