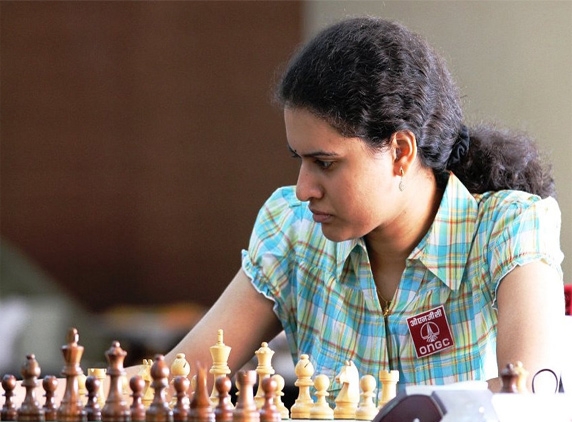 (Image source from: Indians deny Russia a medal in World Team Chess})
Grandmasters Surya Shekhar Ganguly and Krishnan Sasikiran showed the way as India beat formidable Russia in the tenth and final round of the World team chess championship that concluded on Tuesday.
The result, apart from being the shocker of the tournament, did not have much impact in the final standings for the Indian men but dented Russia's chances of a bronze medal which would have been for the taking in case of an opposite result.
Surya Shekhar Ganguly paved the way by crushing highly regarded Peter Svidler on the third board while on the second, Krishnan Sasikiran was lucky to turn the tables on Russian champion Ian Nepomniachtchi to lead the team to an improbable 2.5-1.5 victory over last edition's winners.