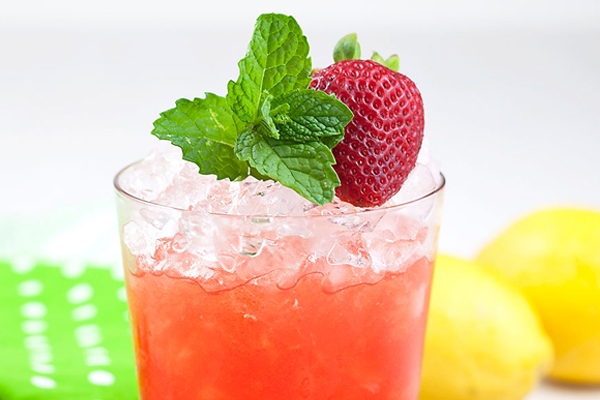 This Fresh Strawberry Lemonade is a super easy, quick, and refreshing summer drink. It is made with  strawberries and lemon juice. Fresh Strawberry Lemonade can also be quickly turned into a refreshing summer cocktail. You can add vodka, tequila, and even lemon flavored rum.
Ingredients for Real Strawberry Lemonade:
Water: 3 cups
Sugar:1/2 cup
Fresh strawberries: 2 cups (hulled)
Fresh lemon juice: 3/4 cup
Ice cubes
Directions:
Take a small saucepan and stir together 1cup of the water and the sugar.
Cook and stir over medium heat until sugar dissolves.
Keep aside to get Cool.
Combine the remaining 2 cups water and the strawberries in a blender and blend until nearly smooth. Strain through a fine mesh sieve to remove solids.
Combine the strained strawberry mixture, cooled syrup, and the lemon juice in a pitcher.
Serve over ice.
Also Read: Enjoy Goji Berry Smoothie!
Nandini